Buying a home on a budget: 7 reasons to consider a townhome
Posted by Amber Uhren on Wednesday, March 22, 2017 at 11:43 AM
By Amber Uhren / March 22, 2017
Comment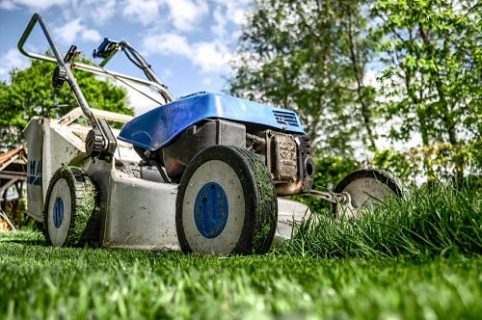 Townhome living is appealing for a number of reasons and may be the ideal home purchase especially for those seeking to downsize, to simplify their lives and for homebuyers on tight budgets.
Sure, you'll most likely need to pay monthly homeowner association dues and you'll sacrifice a bit of privacy by living in such close proximity to your neighbors, but there are advantages to townhome life that may just outweigh the inconveniences.
Let's take a look at seven reasons to consider purchasing a condo.
No grass to cut – In fact, unless you purchase a townhome with a private patio, you'll have absolutely no landscaping worries because your monthly fees to the association pay for a professional landscaper. So now your Saturday afternoons can be spent doing something far more enjoyable than raking leaves, pulling weeds and pushing a lawnmower across the lawn.
Townhomes are less expensive than houses – Obviously, this depends on the size of the condo, the community in which it is located and the amenities on offer, but overall, condos tend to be significantly less expensive than single-family homes.
You get to be more sociable – Of course even in single-family home communities you can get to know and socialize with your neighbors, but because of the closer proximity to them in townhome communities you'll have more opportunities to interact with them on a daily basis. If this is appealing to you, consider purchasing a townhome in Billings.
It's not an apartment – Depending on the community, living in a townhome may feel a lot like living in an apartment. The significant difference, however, is that you aren't building equity for the landlord, but for yourself.
Amenities – Most townhome communities offer at least a bare minimum of amenities, some may include a pool and clubhouse. Step up a bit in price and you'll find townhomes that offer private garages, rooftop entertaining areas, fitness centers and more. What are the chances that you can afford a home with a pool? Yet you may just find an adorable townhome that is priced within your budget, located in a community that offers a pool.
Security – Some townhome developments will have locked or gated entries, security guards or doormen. This is especially appealing if you feel more vulnerable because you live alone. You also are living close to other people so it's easier to get help in case of an emergency.
Urban living – Townhomes are often located in urban areas, in walking distance to restaurants, shops and entertainment options. The same typically can't be said for many single-family home subdivisions.
Sure, we have our fair share of typical townhome communities here in Billings, but we also have a large assortment of communities in which the units look and feel more like single-family homes. I'm happy to show you what's currently available; just give me a call! 406.601.1150