**HOME FOR SALE!! RB NEW LISTING**123 Terry Ave, Billings, MT 59101
Posted by Kierney Nielsen on Tuesday, August 15, 2023 at 9:48:59 AM
By Kierney Nielsen / August 15, 2023
Comment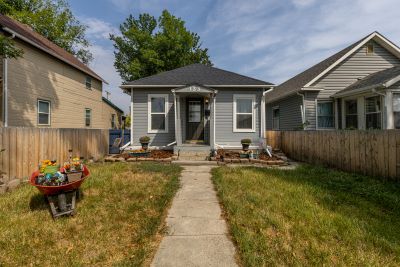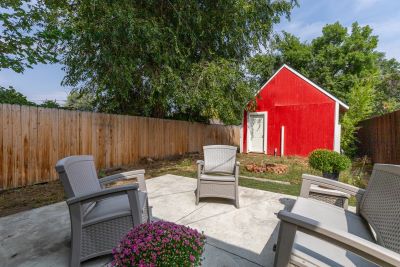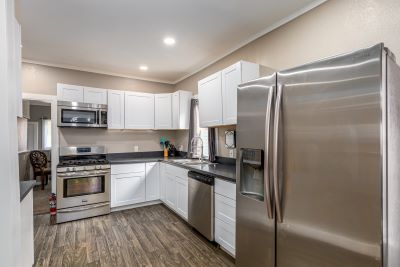 Discover life near downtown Billings with an affordable and MOVE-IN READY 3 bed, 1 bath home located at 123 Terry Ave, Billings, MT 59101.
Downtown Billings is where you'll find an abundance of restaurants and bars! Indulge in the mouthwatering menu and extensive bar offerings at the popular Walkers Grill. Enjoy live music and a great atmosphere while savoring delicious cuisine, accompanied by a wide selection of wine, cocktails, and brews.
For breakfast enthusiasts, Stella's Kitchen & Bakery is a must-visit. Delight in breakfast delicacies all day long, including heavenly homemade breads, satisfying pies, and warm, gooey cinnamon rolls. Craving something unique? The Sassy Biscuit Co is the place to be. Indulge in their variety of pressed shortcakes and spooned cakes, or try their knife and fork sammies like The Kentucky, featuring apple beer jam and chicken breast.
If a steak dinner is on your mind, look no further than Jake's Downtown. Feast on a menu bursting with delectable meats, including succulent bone-in pork chops, tender elk medallions, and mouthwatering filet mignon. It's a dining experience not to be missed!
Craving comfort food? Check out Ciao Mambo for delicious hand tossed pizzas and pasta dishes. Indulge in authentic Italian desserts like tiramisu and zeppolis to top off your meal.
For a variety of comforting options, don't miss out on The Marble Table. Their large menu is filled with your favorite comfort foods, including entrees, appetizers, salads, and burgers.
Looking for a relaxed atmosphere? Tiny's Tavern offers a patio for outdoor enjoyment and live bands or cool indoor seating to catch sporting events on their high definition flat screens.
If you're in search of comfort food, drinks, and sports, Hooligan's Sports Bar has it all. From classic pub sandwiches and appetizers to a wide selection of wing flavors, their menu also features pizza, burgers, and unique mac & cheese dishes. And with a variety of beers on tap and seasonal drinks, you won't leave hungry or thirsty.
Downtown offers many other fantastic spots to explore. Have a blast at Craft Local,, where you can try local craft beers while enjoying entertainment from songwriters, jazz jam nights, and poetry nights.
Last Chance Pub & Cider Mill is a must-visit with its extensive selection of handcrafted ciders, beer, and wine, along with a delectable food menu.
Craving gourmet burgers and sandwiches? Stacked, A Montana Grill is the place to go. And for delicious Japanese cuisine, head to Wild Ginger.
Whether you're seeking a gourmet feast or a casual breakfast, Downtown Billings has you covered with its impressive selection of restaurants and bars. Explore the vibrant culinary scene!
Discover the perfect spots for book enthusiasts in Downtown! Explore the vast collection at Billings Public Library or browse the hidden gems at A Few More Books used bookstore. Looking for something more spiritual? Explore Barjon's Books, where you'll find a captivating collection of unique gifts, music, and captivating books.
Find your caffeine fix at City Brew or Rail Line Coffee, two must-visit spots for coffee enthusiasts. And when the summer heat hits, satisfy your sweet tooth and beat the heat at The Big Dipper, where you can indulge in a refreshing and delicious ice cream treat.
Experience a world of creativity at the Yellowstone Art Museum. From their dazzling Winter Fair to their enchanting Masquerade Halloween party, they offer a range of exciting events for all ages. Delve into the vibrant world of art with our summer studio classes for children, or explore your own artistic side through their adult art and cooking classes. And if relaxation is what you seek, join them for a rejuvenating yoga session.
Explore Montana's largest antique mall, Marketplace 3301! Browse through a wide selection of vintage treasures, jewelry, clothing, quilts, and more. Uncover hidden gems and timeless pieces on your visit.
For a grocery run, Albertsons is just a quick drive away for all your grocery needs..
Broadwater Elementary School, Home of the Panthers caters to students from PreK to 5th grade. For grades 6-8, we have the esteemed Lewis and Clark Middle School School. And for high school students in grades 9-12, Senior High School, Home of the Broncs, has you covered
Want more pictures and information? Follow the link here --> 123 Terry Ave, Billings, MT 59101.
Call Kierney today 406-696-4944!