NEW RB HOME FOR SALE!! 3634 Gabriel Dr - Spacious 6 Bed 3 Bath Ranch Style Home
Posted by Amber Uhren on Friday, April 28, 2023 at 9:55:22 AM
By Amber Uhren / April 28, 2023
Comment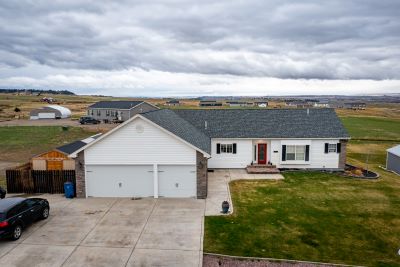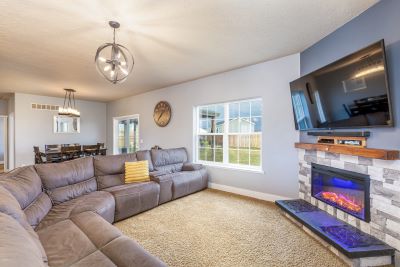 Beautiful 6 Bed, 3 Bath Ranch Style Home with a Dream Backyard Perfect for Outdoor Enjoyment & All the Space with a Full Finished Basement at 3634 Gabriel Dr, Huntley, MT 59037.
Enjoy all that rural living has to offer while still being minutes away from all your city needs – just 10 miles outside the city of Billings. With an assortment of restaurants, bars, casinos, event centers, schools and more; you will have everything you need close by yet still be able to enjoy small community living.
Calling all GOLF enthusiasts! Get ready to hit the links for a sensational golf outing in Huntley at Pryor Creek Golf Club! Boasting one of only two 36-hole facilities in this state, you won't want to miss out on Elmer Link and Johnny Walker courses – with their rolling hills sure to give an exciting challenge. Pick up all your necessary gear from the full Pro Shop before getting some pointers from our professional instructors if needed; then top it off at the fully stocked bar afterwards or grab something delicious from food selection available when hunger strikes! Located at 1292 Pryor Creek Rd, Huntley, MT 59037.
Looking for a breakfast to get your day started off right? Head over to Pryor Creek Cafe & Grill and treat yourself! Their delectable omelets will tantalize your taste buds, as well as all the other delicious options on offer. Start each morning with something scrumptious - you'll be glad you did! Head to lunch or dinner at Cowboys Pub & Restaurant and taste the south like never before - their delicious menu offers an array of BBQ-style marinated meats, plus a mouthwatering Brisket Pizza. Dine on the outdoor patio overlooking the river or make your event memorable with catering options!
Need to pick me up! Enjoy a wide selection of coffee and tea delights at a favorite spot, the Beanery Coffee Co! Whether you're in the mood for traditional drip or something more exotic like chai, this cafe offers customizations to satisfy any craving. Come explore the flavor possibilities today – it'll be LOVE at first sip!
Looking for a spot to let loose and have some fun? Check out the Rhoadside Event Center They've got it all! From bingo-filled Sundays to comedy shows, rocking bands, thought-provoking trivia on Monday nights - there's something here for everyone. Plus our spacious venue is perfect for weddings or other special events out of this world! Or the popular Blue Cat Bar and Grill for a great meal & drinks, then try your luck at the CASINO for a fun night!
Treat yourself to an incredible SHOPPING experience at the R & R Trading Post with fascinating finds - from antique furniture and vintage accessories, to clothing, jewelry and shoes. An eclectic array of treasures awaits!
If you are heading out for a day of fishing, the Huntley Bait & Tackle is your go-to destination for everything fishing! Get ready to stock up on supplies and hit the lake with confidence.
For school info, check out this link here for Huntley Project Schools.
More pics and information on 3634 Gabriel Dr, Huntley, MT 59037.
Call 406-670-1942 for more info today!