NEW RB LISTING - FOR SALE - 627 Edgar Fromberg Rd, Fromberg, MT 59029
Posted by Amber Uhren on Monday, June 5, 2023 at 2:08 PM
By Amber Uhren / June 5, 2023
Comment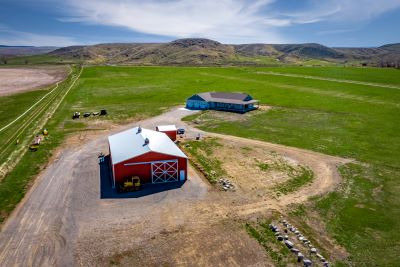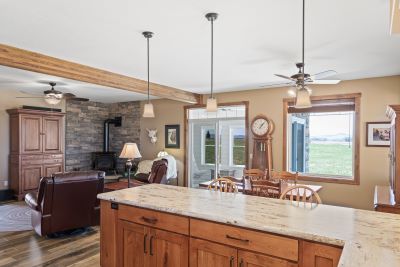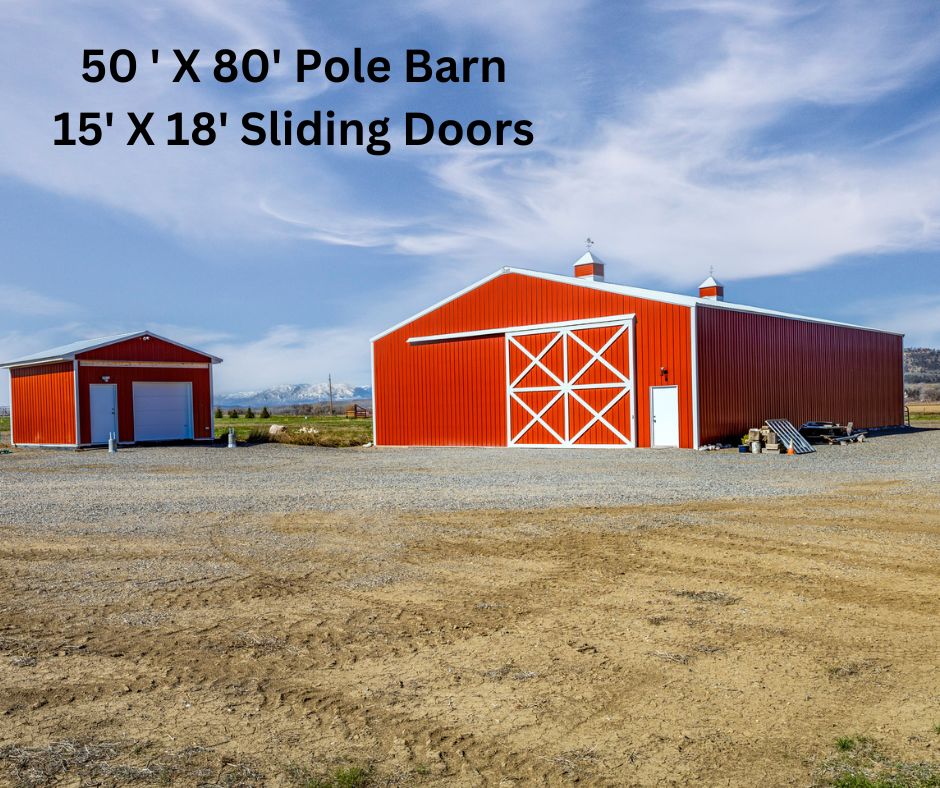 This beautiful 3 bed 2.5 bath home at 627 Edgar Fromberg Rd has it all - oversized heated garage - oversized pole barn - sitting on over 33 acres (+/-) in Fromberg, MT - a charming town that seamlessly blends the serenity of a suburban rural area with the convenience of urban living. With its close proximity to the bustling city of Billings and town of Laurel, residents of Fromberg can easily access all the shopping and entertainment they need. Experience the best of both worlds in this idyllic Montana town!
Head to the picturesque Fromberg City Park where you can experience the fun of playtime at the playground, share a meal at the cozy picnic area, or park your RV for the night and immerse yourself in the calming natural surroundings.
Looking for a night out - check out the Two Bear Tavern and let your senses be dazzled with live music and performances while indulging in a menu that offers the best of everything - from juicy burgers and flavorful pizzas to scrumptious steak entrees. Come for the entertainment, stay for the unforgettable feast of flavors!
Indulge in a one-stop-shop for unforgettable dining experience at Tomahawk Restaurant and Casino! Satiate your hunger with their mouth-watering Country-fried steak, delicious burgers, savory chicken dishes and more, complemented with full-service bar offerings. Have a blast with some fun-filled casino action after your hearty meal. No need to travel - indulge in delicious food, refreshing drinks, and exciting gaming, all under one roof!
Get ready to saddle up in style with Leather Legends! This family-owned business has been crafting stunning leather and western attire for over 50 years, perfect for anyone looking for quality and expertise. From chaps to riding wear, their specialty creations are handmade and designed to your liking. Don't settle for anything less than the best - head to Leather Legends right here in Fromberg.
Experience the soaring spirit of education at the Fromberg Falcons School District! With a prekindergarten to 12th-grade program, including Fromberg Elementary grades pre kindergarten - 5th grade, Middle School grades 6-8, and High School grades 9-12, students can grow and excel with a tight-knit community passionate about learning.
Indulge in the taste of homegrown goodness with some mouth-watering meals at Edgar Bar. Where they serve beef that's practically fresh from their backyard, straight from Oswald Family Farms just a stone's throw away! The family-run establishment has been lovingly maintained since 2016, and every dish served is made from scratch with the utmost care and attention to detail. Go and indulge in their mouth watering menu, overflowing with hearty options from succulent prime rib to juicy jumbo prawns. This popular hangout is host to an array of electric events like New Year's Eve and Ugly Sweater Parties. Not only can you kick back with friends over some great food but the lively atmosphere also features live music performances throughout the night - sure to make your next outing even more memorable..
If you are in need of some more options, make the easy drive to Laurel, where you will find a selection of restaurants to choose from, plus Walmart, Ace Hardware, & even a golf course, Laurel Golf Club.
If snow and ski runs get your heart racing, then saddle up for a quick drive to Red Lodge Mountain Ski Resort. This winter wonderland boasts a thrilling mix of slopes that cater to everyone from greenhorn snow bunnies to seasoned powder hounds. Don't miss your chance to catch some of the best ski action around!
For more information and pictures - Follow the link ---> 627 Edgar Fromberg Rd, Fromberg, MT 59029.
Don't miss this one of a kind home! Call today at 406-670-1942!