Tips on Buying a For-Sale-By-Owner Home in Billings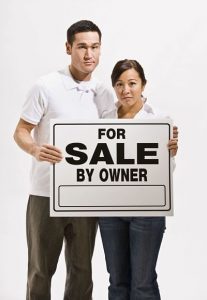 Many real estate consumers believe the myth that a home for sale by owner (FSBO) represents a bargain. Are you one of them?
The reality is that, according to a Stanford University study, there is no difference in the average list price of a for-sale-by-owner home and an agent-listed home.
In other words, FSBOs aren't bargains
In fact, the National Association of Realtors (NAR) claims that, in some cases, you'll pay less for a home listed by an agent than you will for a FSBO going it alone.
Now, I'm in no way trying to discourage you from viewing FSBOs. I believe in pulling out all the stops when looking for a Billings home to purchase, especially in a seller's market.
Let's take a look at ways to protect yourself during the transaction.
Know Who Your're Dealing With
According to the NAR, the typical FSBO is an unmarried individual with a lower income than the area's median. Because of the latter, he or she will naturally be resistant to price negotiations.
Don't assume that the seller will rebate you any of the money saved by not paying a real estate commission. Most have no intention of doing so.
Protect Yourself
Buying a home directly from the homeowner doesn't mean you shouldn't have professional representation.
I work with many buyers that purchase FSBOs from owners that are willing to pay my fee (which is half of what the owner would pay in a traditional real estate transaction).
The problems you'll avoid by being represented by an agent in the transaction include the following:
You will have a safe place to keep your earnest money deposit.
All negotiations will be in writing, in contract form

Your agent can explain the disclosure laws to the homeowner to ensure that you will receive full disclosure about anything that may materially affect the value of the property and that is not readily observable.

Your agent can determine the true market value of the home so that you can structure your offer to purchase intelligently.

Your agent will structure the purchase agreement to ensure that you receive maximum protection. This includes inserting the appropriate contingencies and giving you ample time to clear these contingencies.

Your agent knows which items in the transaction is negotiable and can request that the seller pay for them. This includes notary fees, loan fees for FHA or VA loans, document preparation fees and more.
"Buying a home without representation is risky. Without an agent not only will you have to do all the work by yourself, you lack that extra set of highly experienced eyes that may catch red flags that you fail to notice," says RealEstate.com.
When asked about the most challenging aspect of selling a home without an agent, most FSBO sellers said that pricing the home correctly and understanding the paperwork were the two most difficult tasks.
Unless you understand how to determine market value and the legal jargon in real estate contracts, buying a FSBO without agent representation will be like the blind leading the blind.
Found a FSBO you'd like to tour? Contact the Realty Billings Team - we're happy to accompany you and look out for your best interests.