Buying New Construction Billings Montana
Buying a home from the builder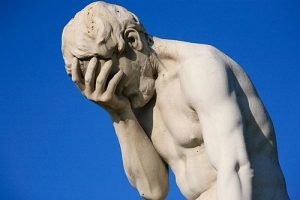 Even experienced home-buyers have a hard time wrapping their heads around the newly-constructed home purchase process. It's no wonder, with all the additional decisions and choices they have to make.
The Realty Billings team sees some mistakes, however, that are repeated over and over, and one of them is colossal:
Working with the builder's real estate agent
Why?
Because it will most likely cost you money - perhaps lots of money
The first person you'll meet when you tour a new home community is the builder's real estate agent. He or she typically sits in what appears from the exterior to be a model home.
It's actually the builder or developer's office, and it is here you'll typically find a scaled-down model of the community showing which parcels are still available and maybe some examples of builder upgrades, such as tile, carpet and cabinetry.
The nice person who greets you, however, isn't the receptionist
One builder we know of offers two different home prices — one you'll get if you work with the builder's real estate agent and a higher price if you insist on using your own agent.
Imagine this: You are getting a divorce and your soon-to-be ex spouse promises to pay your legal fees if you agree to use his lawyer to represent you during the divorce.
Now, forget for a moment that in the law, this is illegal. A lawyer cannot represent both parties in a divorce because, first, it presents an inherent conflict of interest and, second, it is considered unethical.
Just run with me on this.
Are you going to trust your spouse's lawyer to have your best interests at heart? After all, your spouse is paying the legal fees and your spouse hired this attorney.
Who do you suppose is going to get the short end of the stick when it comes to property, money and heaven forbid - custody of the children?
Now, it's easy to understand why your spouse would love to have this arrangement — going so far as to pay the thousands of dollars in YOUR legal fees to get it.
Substitute "builder" for "spouse" in this scenario.
Can you understand now why, regardless of what a builder promises you, it's not worth buying a home without your own representative?
Especially when a buyer's agent's services are free - the seller (in this case, the builder) pays the real estate fee
The builder's agent's primary duty is to the builder and, even if you decide to use her as your agent as well, her job remains one of loyalty to her client — the builder or developer.
And there are horror stories across the internet of home-buyers who ignored this advice and allowed the builder's agent to represent them. Or, worse yet, chose not to use an agent at all.
"We closed on our new construction home February 28, 2017," writes a new homeowner at consumeraffairs.com
"During the walk-through we could not believe the 3-car garage had a crack from one stall all the way to the third stall," he continues. When brought to the builder's attention, he was told that the cracks are "within industry standards."
This Florida home-buyer went on to tell of other problems he didn't notice until after he closed escrow and moved into the home. Big problems, like exterior water faucets that didn't work, garage door openers that didn't operate the doors and another huge crack, "from front to back" on the home's covered lanai.
Naturally, the homeowner blames the builder the time, money and effort he's had to expend to make the fixes
Why else would a builder want you to dump your agent?
Would you think to ask the builder if the insurance payout from the recent hail damage was actually used to perform the repairs or was it pocketed? Probably not, and it's a question some builders would prefer you not ask.
The builder has paid thousands and thousands of dollars in decorator's fees to make the model homes appealing. Real estate agents know not to be impressed and to encourage home-buyers to look beyond them. In fact, we remind our clients that the builder has used expensive upgrades in the models and that, should they choose a particular model, it won't look anything like it. The Realty Billings Team even goes so far as to show our clients a unit without upgrades so that they have a more accurate picture of what they're buying.
How do you think that sits with the builder?
Experienced real estate agents know which questions to ask about newly-constructed homes — questions that never occur to the average real estate consumer — and questions the builder doesn't want you to entertain.
Questions about how the home is being built, questions about warranties and, most importantly, questing regarding the various pricing structures on offer. They also know to counsel you on what to document during the various inspection periods, they'll help you in following up with the builder throughout the building process and actually attend the walk-through with the buyer.
Most important, your agent will hold the builder accountable for his or her promises
What about upgrades? Get ready to have the builder's representative coax and wheedle you into buying the most costly. Someone who represents your interests, on the other hand, will help you comparison-shop for these upgrades — often a local builder or other crafts person can provide identical upgrades at a lower cost.
Buying a brand-new home sounds easy on the surface. It's not until you're knee-deep in the process, however, that you may wonder what you've gotten yourself into. That's where we come in. Team Realty Billings is committed to steering you around the potholes in the process.
Unless, of course, a builder-supplied new refrigerator is more important than saving thousands — maybe even tens of thousands — of dollars.