How to choose a real estate agent in Billings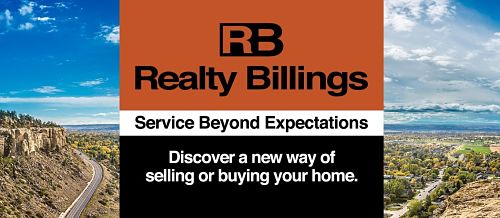 If you've never done it before, buying a home in Billings can be a confusing process. But, it doesn't have to be.
If you choose your real estate agent wisely, you'll be counselled on every part of the process, from financing to closing.
First, however, you need to find this agent
That can be no easy task, especially in a city the size of Billings, with hundreds of real estate agents from which to choose. We like the process of hiring an agent to the process of hiring anyone:
Determine the basics of what you need in an agent – the tasks you need performed

Get recommendations

Carefully interview each prospect
What you need in a buyer's agent
Every homebuyer is different, with different hopes, dreams and preferences. And, if you're a first-time buyer your criteria for an agent may be different from the more experienced buyer.
Make a list of what's important to you. For instance, first-timers may find value in an agent who can clearly detail the financing and purchase process. In a fast-moving market, an agent's responsiveness is critical. Buyers who are interested in particular neighborhoods will want an agent familiar with the area.
These are just several criteria you may want to consider when choosing your buyer's agent.
Get recommendations
Ask everyone you know, from family to colleagues to the grocery checkout person who they recommend to help you buy a home in Billings.
Then, choose three or four of these agents to interview.
Sample interview questions include:
Do you work full-time in real estate? – Many agents only work in real estate part-time. While this isn't necessarily "bad," it may present a problem in a competitive market when time is of the essence when viewing new listings.
Are you familiar with this area? This is an important question if you're interested in a particular neighborhood. The agent should be fully versed on every home listed for sale currently and recent sales as well.
Get clear on your preferred method of communication – If you prefer the agent text you instead of call, say so. Rather an email than a phone call? Make that clear to the agent and ask if that will be a problem.
Get clear on your expected response time – Whether you want the agent to call you back within the hour or within 24 hours, let him or her know. Again, ask if that will be a problem.
What is your strategy when helping homebuyers? – Sure, all agents have access to the MLS, but that's not where the strategy should stop. Is the agent well-connected with listing agents? Does the brokerage have a Seller-in-Waiting database to tap when inventory is low? Realty Billings is not only one of Billings' listing leaders, but we have a hefty seller database as well.
What services do you offer that will help me save money on my home purchase? – Expect a lot of blank stares when you ask this question because most buyer's agents offer nothing except to help you find a home.
If saving money on the purchase of a home is important to you, find an agent who offers money-saving services.
The Realty Billings Team has a menu of services for our buying clients, from the compilation of a comparative market analysis for every home on which you hope to make an offer to changing the door locks in your new home and offering the FREE use of our Realty Billings moving truck.
Get references
The final step in the agent interview process is to ask for references from former clients. Ask for at least three. Then, contact them.
Realty Billings' broker of record, Amber Uhren, wrote the book on buying a home in Billings. In fact, please request your complimentary copy of "Move! A Strategic Guide to Buying a Home in Billings," by contacting us, here.
It's chock-full of valuable information and handy tips on how to navigate the Billings home purchase process.
You do yourself (and your pocketbook) a disservice by going into the agent-hiring process thinking, as many do, that all real estate agents are alike. With lowered expectations you may miss out on hiring the best agent in Billings – Amber Uhren.