FHA Loans in Billings Montana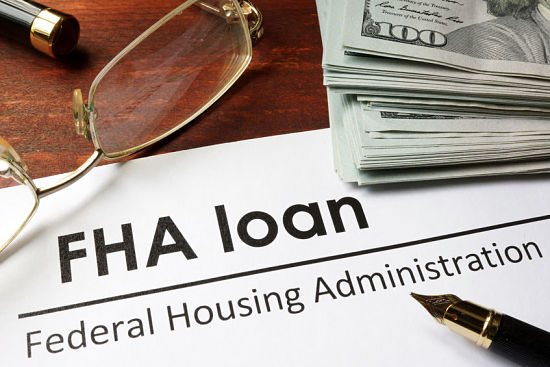 October 29, 1929. Black Tuesday. The day the U.S. stock market crashed and we spiraled into the Great Depression.
By 1933, unemployment peaked at 25 percent, banks were failing by the thousands and millions of families, who saw their home values plummet, on average, nearly 26 percent, defaulted on their mortgages.
The following year saw the birth of the Federal Housing Administration, (FHA) and although it represented a New Deal for American homeowners, it was primarily created to protect lenders in the future.
Today, nearly one-fourth of all mortgages are guaranteed by FHA, according to Ellie Mae's Origination Insight Reports.
Let's bust a myth
One of the biggest misconceptions about the FHA-backed loan is that the government is lending the money. In reality, the U.S. government is offering the lender a guarantee, on your behalf, that it will pay for the loan should you default.
This guarantee is what allows FHA-approved lenders to mitigate their risk, and to offer loans to borrowers who may not otherwise qualify for a mortgage.
Aside from this obvious benefit, borrowers also benefit from attractive interest rates (depending on credit scores) and a more thorough appraisal of the home than would occur during a conventional loan appraisal.
FHA Eligibility Requirements
In a nutshell, FHA wants to determine the following:
Your ability and willingness to repay the loan – This is determined by how you've paid your debts in the past (as evidenced by your income and credit reports).
How much "skin" you'll put in – your down payment will show FHA how committed you are. The required down payment depends on credit score.
The home's appraisal report – FHA wants to ensure that the home's value (the collateral for the loan) is supported.
Requirements include:
You must agree to live in the home as your primary residence.
Your debt-to-income ratio (DTI) must be no higher than 50 to 55 percent (although some lenders cap the DTI at no higher than 45 percent, regardless of credit score).
You should have acceptable credit.
The DTI is the most important criteria in lending, whether you are seeking an FHA-backed loan or a conventional loan. Bankrate.com offers a handy calculator to help you crunch the numbers and determine your DTI.
If yours is too high, take the time to pay down your debt before applying for a mortgage.
You may also want to work on increasing your credit score (learn how at myfico.com). Recent statistics from Ellie Mae show that fewer than 6 percent of all closed FHA loans were to borrowers with credit scores lower than 599. Most go to borrowers with credit scores between 650 and 699.
The FHA down payment
The FHA-backed loan's popularity stems from the low-down payment requirement – as low as 3.5 percent of the purchase price of the home.
If your FICO score is lower than 580 you may be required to come up with a 10 percent (or higher) down payment. If your score is higher and you meet the income and other requirements, you may qualify for the lower down payment.
Mortgage Insurance
When a borrower puts less than 20 percent down on a home, conventional lenders will demand a Private Mortgage Insurance (PMI) policy be purchased. FHA calls its insurance a Mortgage Insurance Premium, or MIP.
This insurance does not benefit the borrower. In fact, Mortgage insurance protects lenders in case the borrower defaults on the loan.
With a conventional loan, the borrower can cancel the PMI as soon as he or she obtains 20 percent equity in the home. Unfortunately, FHA mandates that MIP remain for the life of the loan.
At closing, you'll be required to pay an upfront fee, known as the Upfront Mortgage Insurance Premium (UFMIP) for the insurance (you may be allowed to roll it into your mortgage if you can't come out-of-pocket with it) and then a monthly premium payment.
Be aware that this may add significantly to your monthly house payments.
View the chart at lendingtree.com to get an idea of how much your premium will be.
If your're considering purchasing a condo, FHA has special rules for these. Learn more about it, here.
FHA will also help you buy a fixer-upper with a special loan program that pays for the rehab and the mortgage with one loan.
Undecided about the FHA loan? Talk to your lender. He or she can run different scenarios to compare other loans to the FHA-backed mortgage. Freddie Mac and Fannie Mae both offer attractive options. Find FHA-approved lenders in Billings, here.