VA Loans in Montana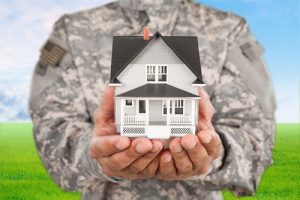 There are about 22 million U.S. military veterans and the State of Montana is home to the second largest, per-capita, veteran population. Here are some other statistics:
Fewer than 11 percent of our nation's veterans use their home loan benefits. When asked why, they said that they were unaware that the VA offered them. Amazing, isn't it? Somebody at the VA is falling down on his or her j.o.b.
Then, there are others who say that FHA loans are easier to obtain and, they have a point. The VA loan isn't the easiest loan to navigate but it is one of the best.
The largest group who claimed to be unaware of the VA program consists of older vets and, sadly, unmarried surviving spouses (yes, qualifying widows and widowers can buy no down homes through the VA).
The basics of the VA loan
The U.S. Department of Veterans Affairs doesn't lend money to our service members, current and former. It offers a guaranty – a promise that the loan will be repaid even if the veteran is unable to pay it off. The VA actually guarantees repayment of from 40 to 50 percent of the outstanding balance (depending on the size of the loan).
So, what can you buy with this bad boy?
Single-family home
A condo, in a VA-approved community
A newly constructed home
A home you build
Buy a fixer and simultaneously pay for improvements
Improve your current home's energy efficiency
Buy a manufactured home and/or lot
The perks
The biggest advantage to a VA loan is that there is no down payment required. The only other loan option that offers this benefit is the USDA Rural Development loan, which comes with significant restrictions.
While many veterans claim that the FHA loan is easier to obtain, it may also be more expensive. First, the borrower must make a down payment (from 3.5 percent to 10 percent of the sales price).
Next, because of the low-down payment, FHA borrowers are required to purchase private mortgage insurance, known as MIP (for Mortgage Insurance Premium). This adds significantly to the borrower's monthly house payment. And, it remains on the tab for the life of the loan.
The VA has no PMI requirement, it limits your exposure on closing costs, the loan has no prepayment penalty and it's assumable. And, as a bonus, if you buy a new home, the builder has to pay for a 1-year home warranty for you.
How to get a VA loan
Hey, you're dealing with the government here, so don't expect this to be quick and easy. The appraisal requirements alone are something else. But, generally, you can qualify for a VA loan if you:
Have suitable credit. No, they don't define "suitable."
Agree to occupy the home as your full-time residence (meaning you can't buy it as an investment and rent it out).
You make enough money to both pay your bills and the mortgage payment.
You have a valid COE (Certificate of Eligibility).
Getting your COE, by the way, is one of the easiest parts of the process. I can refer you to a VA-approved lender who can obtain it online, through what is known as the ACE System.
Listen, you aren't going to get wealthy on a military salary or pension. Real estate is one of the best ways to accumulate wealth and the VA offers you the chance to do so with little to no money out of your pocket. Take advantage of it.